If you love saber-tooth cats, if you love drawing, if you want to associated both, it's time you visit the DragoArt.com web site. They have a nice tutorial on how to draw one of these extinct big cats.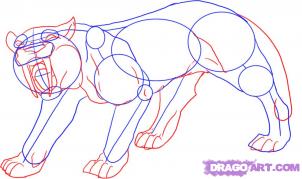 Draw a saber tooth tiger
You will learn to draw in step by step construction, the Saber Tooth Tiger from the movie called 10.000 B.C.