Once upon a time, there was in Zimbabwe a lion known of nearly all the country: Black mane, Cecil.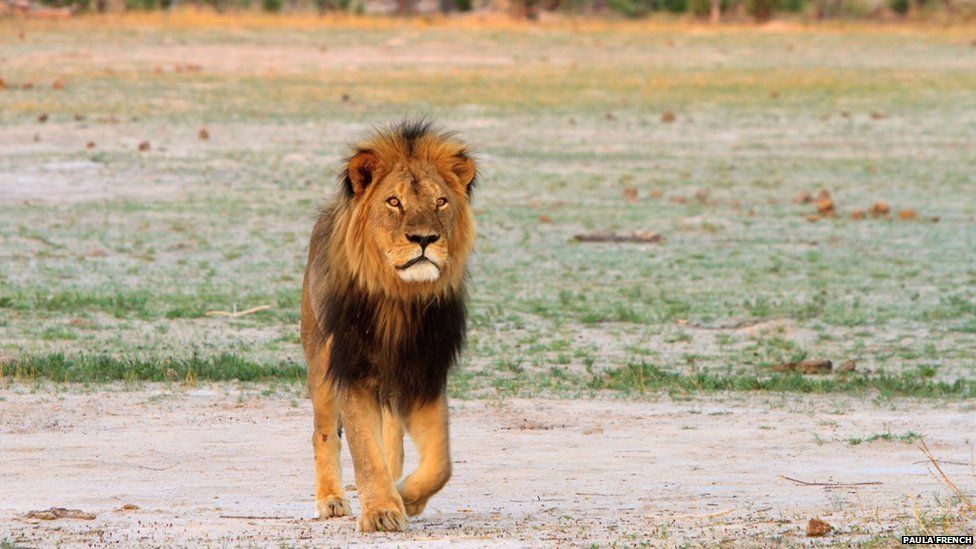 This lion was killed by a "poacher". It was lurd out of the safety of the reserve where it was protected (Hwange National Park), then seriously wounded by a poisoned arrow, and finally shot by the rifle of a tourist.
Is there anything dirtier?
The tourist has been tracked and found. He paid $55,000 to leave with the skin and head of the superb animal who was loved and admired by all (bar one). It was an American dentist, Walter James Palmer (first suspicions were wrongly looking toward a Spanish touist).
Even in his country, he is now reviled. At least, not all the North American are not this kind of a-hole. I specially appreciated Jimmy Kimmel's reaction on his TV show: He is asking what reason could draw a normal man to such an act: The Vox: Jimmy Kimmel's emotional monologue about Cecil the lion.
Let all lion hunters know that they are often out of the law and they are all the dirtiest of the dirtiest, not worth being part of the human society.